ZENITH X
ZENITH X is an innovative high capacity radio link designed for the most demanding conditions. With two diffrerent hardware versions (single/dual transciever) and many types of possible systems configurations the ZENITH X radio is able to meet all your requirements for an ultra high capacity links or network backbones. Supported channel bandwidth up to 240 MHz and modulation up to 4096 QAM allow the ZENITH X to operate with transmission rate up to 8 Gbps or up to 10 Gbps with traffic compression. To be able to transfer such a huge data rate the ZENITH X is equipped with several copper and SFP ports including RJ45 and SFP/SFP+ interfaces.
The support of the latest Ethernet standards as STP, RSTP, MSTP, LSD, LLDP, SyncE, IEEE 1588v2, all kinds of OAM features and many others makes ZENITH X ready for next-gen Ethernet data & telecomunication networks.
Compact Full Outdoor design and direct antenna mount ensure fast installation, easy maintenance and great reliability. Customer-replaceable diplexers provide maximum cost savings and flexibility. In case of need the polarization duplexer/OMT can be easily integrated into tho ODU housing - without any need of external element.
With built-in surge protectors and our unique Protected terminal box you can rely on uninterrupted service under all climatic conditions.
ZENITH X - ultra high capacity solution with the latest Ethernet features in compact All Outdoor design.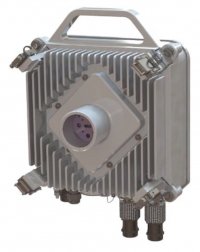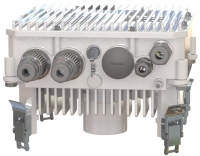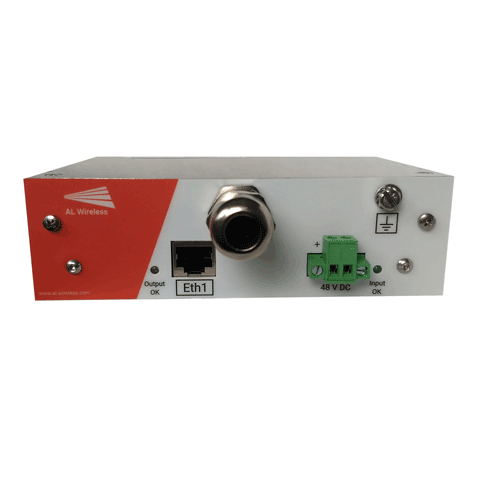 Main features
Frequency bands 6, 11, 13, 18, 23, 38 GHz
Full Outdoor design
Modulation scheme QPSK to 4096 QAM
Ultra-wide channel bandwidth operation up to 240 MHz
Output power up to +27 dBm with ATPC
Hitless adaptive coding and modulation (ACM)
Stacked Sub-Carrier operation
AES256 encryption (optional)
Intuitive web interface, SNMPv2/v3, SSH, Telnet
No-touch Wi-Fi maintenance interface (optional)
Built-in Advanced Digital Pre-Distortion to drive higher transmission performance
Ingress Protection IP67
Customer-replaceable diplexers 

System configurations 1+0, 1+0 SD, 1+0 FD, 2+0 SD, 2 x (1+0), 2+0 ACAP/ACCP, 4+0 ACAP/ACCP, 1+1, 2+2, 2 x (2+0 XPIC), 2x2 MIMO, 4x4 MIMO
Variants:
ZENITH X ST - single transceiver, dual sub-carriers
ZENITH X DT - double transceiver, each with dual sub-carriers
Transmission capacity full-duplex up to:
2 Gbps for 1+0 (Single ZENITH X ST)
4 Gbps for 2+0/XPIC (Single ZENITH X DT)
8 Gbps for 

2x(2+0 XPIC) (2x ZENITH X DT)

up to 25% capacity increase with traffic compression
Ethernet ports:
1× GEth  RJ45, PoE support

1 - 3x  SFP(+) interface

2 × 10GbE Ethernet interface (optional)
2 × CPRI interface (optional)
In band / out of band management
Ethernet features
MTU up to 16 000 Bytes
Full support of VLANs including QinQ
Advanced QoS support, 8 queues
STP, RSTP, MSTP, LSP and LLDP support
Header and payload compression
SyncE and IEEE1588v2
G.8032, G.8031, G.8132, G.8131 support

OAM features: IEEE 802.1ag, ITU-T Y.1731, IEEE 802.3ah, Syslog, Radius
Typical applications:
Backbones of all kinds
Fiber extension/replacement/backup
3G/4G/5G backhaul and seamless transition to 5G
Broadband connections for enterprise customers
Campus connectivity