VINDEX NMS
VINDEX network management system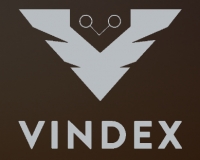 VINDEX is an advanced management system for all SNMP-capable devices in the network with real-time monitoring. With VINDEX NMS you can easily monitor all devices in your network with all SNMP protocol versions (1 / v2c / 3) and type of authentication mechanisms (MD5 / SHA1 /SHA2) or cryptographic algorithms (DES / AES).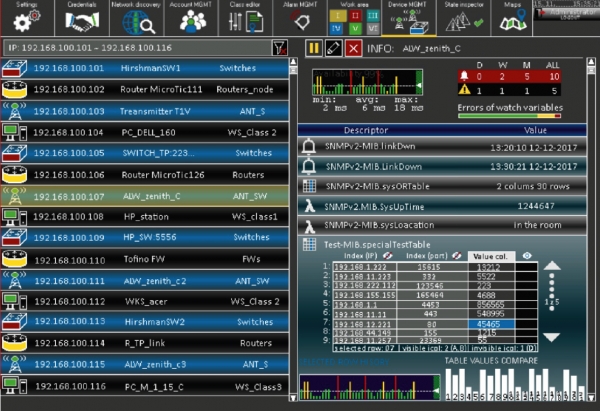 To reduce the network outages and for the fast issues diagnostics several types of alarms can be used. The alarms can be triggered by SNMP traps of by complex trigger conditions based on returned values.
Built-in map with graphical elements helps you to get a complete overview of your network and to see all the elements single interactive screen. No more need to search the device in long tables - just look at the device status on the map, click on it and see advanced status and history.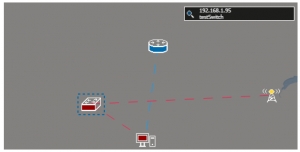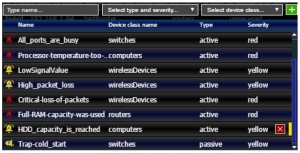 With Automatic network discovery there is no need to spend hours by adding new devices into the monitoring system. Just set the IP range and all the devices within this rnage will be automatically found, detected and sorted to relevant classses.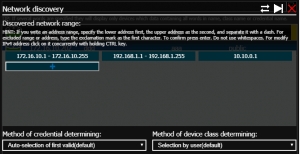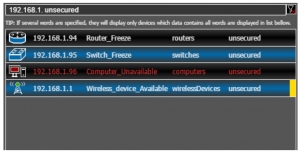 Key points
Designed to work with all SNMP-capable devices in the network

Automatic network discovery up to hundreds of devices

Map view with the live status of the devices and interactive relations

Integrated MIB compiler for SMIv2 compatible files - abitilty to compile most of the current MIB modules automatically

Integrated MIB browser to view the content of uploaded MIB files

Automatic classification and sorting of devices according to the device type / vendor /  properties / etc. Custom graphical outputs for each class.

Monitoring of all managed devices availabilty via SNMP or/and ICMP in defined inteterval

TRAPv1/v2, confirmed InformRequest, SNMPv1/v2c/v3 with optional DES/AES encryption and MD5/SHA/SHA2 autentification support

Different SNMP credentials can be assigned to managed devices during discovery process automatically or manually
To get more information about the VINDEX NMS or for a free demo license please contact us using the form below.