Visit us at MUM Europe 2017
AL Wireless would like to invite you to MikroTik User Meeting in Milan, Italy. Don't miss the opportunity to see our new ZENITH R link, 70/80 GHz ZENITH C link with full duplex throughput up to 2.6 Gbps, proven ALCOMA links or  power supplies from our partner IMCO POWER.
From 30 till 31 March 2017, Milan, Italy.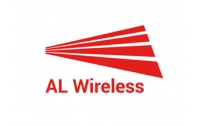 Published on: Feb 22, 2017 1:37 PM