New mobile application - ASD Mobile Viewer
Mobile version of ALCOMA ASD Client allows you to read the status of ALCOMA units.The applications shows all important values, alarms and statistics from the unit. There is also possibility to plot live graphs of important values (RSL, TX power, SNR, signal quality) to make the link installation/maintenance easier.
The application is read-only, there is no possibility to change the values.
Based on SNMP protocol - requires port 161 and correct SNMP community.
For Android 5.0 and higher.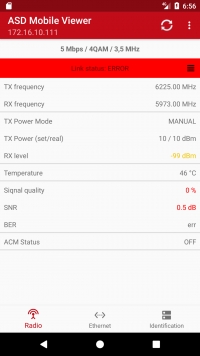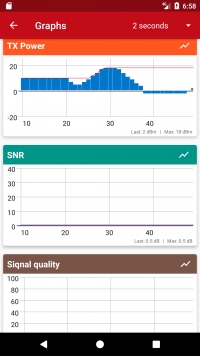 Published on: Jun 27, 2017 2:30 PM